A healthier West Lothian
About Us
The "US" in fusion says it all. We realise that a gym environment can be daunting and a little intimidating so we have built our team and environment to ensure your experience is positive and reassuring. We will support you to improve with each session aiming to advise you on all aspects of health and fitness. From weight loss and nutrition, to weight lifting technique.
"Finally, A Local Gym Where Everyone is Welcome. Where I will be welcomed into a family of friends."
We combine a first class gym environment with health and fitness professionals to help you achieve your personal goals. We offer tailored, sustainable health & fitness solutions to suit your individual needs, desired outcomes and lifestyle. Come and try us out today!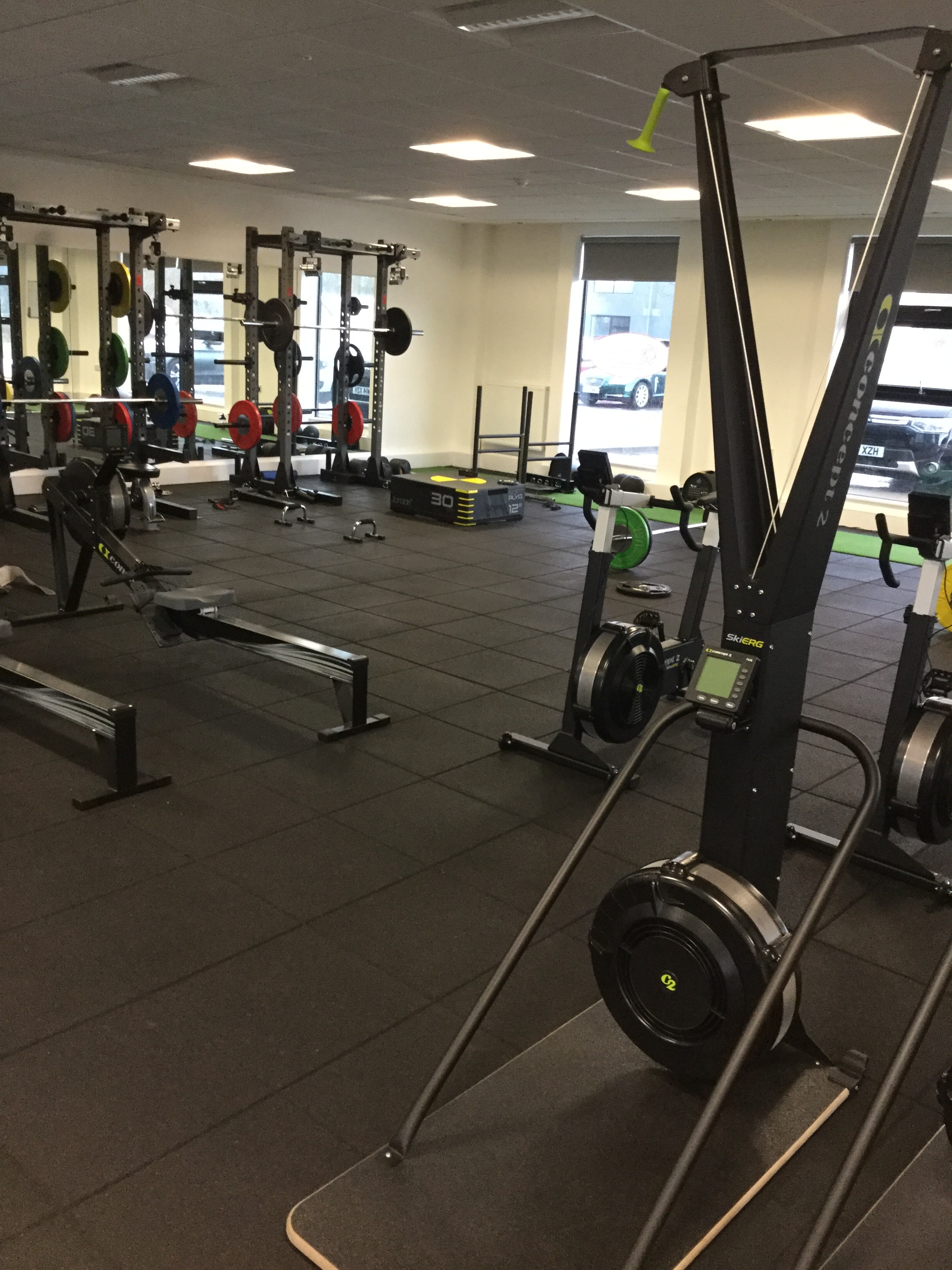 Your Team
We are a team of highly qualified and experienced professionals leading each PT session and class in a friendly and professional manner. Tailored to provide the very best training for your individual needs. We believe exercise should be sustainable and effective yet fun and at Fusion we have taken great care to ensure your experience will be just that!.
I have been involved in the fitness industry for nine years now, all of which working in personal training and group training.
Following the completion of my four year honours degree, I worked for a large corporate gym in Edinburgh for 18 months. Having decided I wanted to learn and experience more in-depth training methods, I completed a Masters degree at Edinburgh University in Strength and Conditioning. In addition to this I worked with Musselburgh Rugby coaching their weights and fitness sessions.
Since 2012 I have worked as a one-to-one PT and Group PT with a wide variety of people. I have three main objectives, guiding each client in all aspects of their training, ensuring they enjoy their training, and finally, achieving results.  I love working with people on a daily basis, and believe each client should leave every session having improved from when the first came in. With my knowledge and experience, I'm sure I can help you achieve your goals and enjoy your fitness experience.
Having been in the fitness industry for ten years, I'm excited to be part of Fusion Health and Fitness, Livingston. At Fusion, our number one priority is ensuring all of our clients and members enjoy their fitness journey. My own interests training wise vary. It used to be mostly martial arts but after a knee injury I focus more on weight training, h.i.i.t, and conditioning for myself. Ultimately, I believe any exercise should make you feel good and enhance your life whilst reaching your goals.
Whether that's being fitter, stronger, losing inches, gaining muscle, fat loss or increasing confidence, I can offer training methods to suit everyone.
I've worked with a variety of clients on an individual and group basis; including Pre and Post natal ladies, sports teams, martial artists and working within youth fitness, supporting them to train safely in a gym environment while having fun! I know how it feels to be de-motivated and a bit lost at times or simply you don't know where to start. I also know exercise can have a hugely positive affect on overall health and wellbeing and now is as good a time as any to begin a new fitness experience! I'm looking forward to working with members and clients, current and new. Contact me to book your free PT consultation or group training class.
Health, Fitness & Sport have always been fundamental passions of mine and have been implemented as important life values from an early age. I've consistently been involved in sport, leisurely and educationally, from as young as I can remember. My desired career path was obvious. 
This on-going passion has only ever accentuated, which led me to complete my Bachelor's degree in 'Health & Exercise Science', followed by a Master's degree in 'Strength & Conditioning'. I have an abundance of experience in coaching individuals with a variety of training goals; working as a personal trainer / strength & conditioning coach, sports scientist, and performance analyst. I've worked with the likes of scholar-shipped athletes of Heriot-Watt,
Heriot-Watt's Sports Union squads, Scotland women's National football academy, Scotland's national netball academy, and Hearts FC academy. I also work with individuals that have more varying & general fitness goals; such as improving muscle mass & promoting fat loss, and training those on the Wilson's scholar programme, who are diagnosed with mental, neurobiological, or physical conditions. Working with such a variety of individuals has taught me more than any University course could. By using my knowledge, experience, and enthusiasm towards fitness, I will help you get the results you desire, whatever that goal may be. It's a privilege to be involved in peoples' fitness journeys, and if you're wanting me to help you begin or continue yours, then please get in contact.